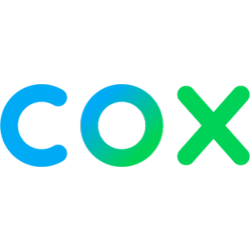 Universal Home Technician
Omaha, NE
Health Insurance, 401K / Retirement plan, Paid personal time
Cox Communications is looking for qualified individuals for our Universal Home Technician position. This is an opportunity to start a rewarding long term career with a company with an outstanding reputation and a great place to have a career.

What you'll do:
• Install, disconnect, and troubleshoot for Cox products, working with things like alarms, low voltage electricity, and color-coded wires.
• Just to bring a little paperwork into your world, you'll document the results of each of your visits.
• Share our amazing products, how to use them, and what upgrades are available.
• Guide customers through the legal linguistics of waivers, agreements, and release forms.
• Drive a company vehicle, which includes planning your daily route, ordering necessary equipment, and supplying, stocking and maintaining your vehicle (including but not limited to your favorite passenger seat snack).
• Take part in training sessions, so you can be up to speed on our latest products, services, and safety guidelines. It's all designed to keep you between the lines.

What we offer you:
• The best in workspace tools and technology are a must for you to do your best work, so Cox makes sure you have a tool belt filled with the most innovative equipment and resources available.
• If you're looking for a truckload of benefits, we've got plenty to install, starting with great, highly competitive pay, generous incentives, and other compensation perks (401k + company match, comprehensive medical benefits, etc.). We'll also connect you with tuition reimbursement for academic pursuits, adoption assistance, paid time off to volunteer, childcare and eldercare resources, pet insurance (cool, right?) and much more.
• We'll wire you up to plenty of opportunities to learn and train so you can amp up your skills and explore opportunities that will help you achieve your goals.
• At Cox, we value things like flexibility and quality of life. We're proud of (and work hard to maintain) an uplifting company culture that provides a big tent filled with diverse people and big ideas. The trust between our leadership and our teams means you're working in an environment that supports real change driven by collaboration. Needless to say, we think you'll feel at home behind the wheel here.

What we are looking for:
You're also good with customers, creating a friendly rapport when providing service or troubleshooting issues for them. You know your way around basic PC/Windows software, and have a driving and work history that you're proud of. While you won't need to bench press for this gig, you are able to handle a number of different physical requirements, from climbing ladders to carrying equipment. You're easy-going about things like small work spaces, working outdoors, and toasty or frigid temperatures.


Valid driver's license and a good driving record.
• 1 year experience in a comparable field (e.g., related hands-on trade role).
• 1 year direct customer service experience.
• PC / Windows software skills.
• Stable work history.
• Ability to work required shifts and overtime (if necessary). Preferred
• High school diploma or GED equivalent preferred; post-high school education a plus.
• 5+ years' experience specifically in service installation and repair in multiple service provider and/or telecommunications environment.

Physical Requirements:
• Ability to carry and use tools and equipment up to 70 pounds, and carry a 28-foot ladder.
• Ability to complete documentation, and inspect, install, and repair materials and equipment.
• Ability to distinguish different wire colors.
• Ability to bend, stoop, and crawl, as well as climb ladders and/or utility poles.
• Ability to work in small places (such as crawl spaces and attics).
• Ability to tolerate temporary exposure to fumes, airborne particles, and extreme, non-weather-related heat.
• Ability to work outdoors.
You're also good with customers, creating a friendly rapport when providing service or troubleshooting issues for them. You know your way around basic PC/Windows software, and have a driving and work history that you're proud of. While you won't need to bench press for this gig, you are able to handle a number of different physical requirements, from climbing ladders to carrying equipment. You're easy-going about things like small work spaces, working outdoors, and toasty or frigid temperatures.

We are an EOE employer

19405